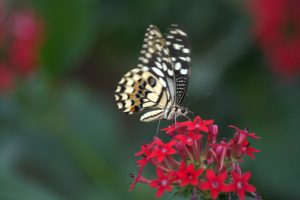 Would you rather be a caterpillar or become a beautiful butterfly? Me too.
A portfolio career enables you to find your wings and fly. It is a future proof career choice, designed by you, for you. You can evolve it over time, as you change or markets change.
Some people choose a portfolio career because they want variety, flexibility and fulfilment, others because their traditional area of work is being disrupted and they need to spread the risk and keep their options open, rather than put all their 'eggs in one basket'.
In an uncertain world, a portfolio career makes sense.  It enables you to take responsibility for your own future and have more control in our uncertain world.
A portfolio career means you are always learning, evolving and growing.  Does that sound appealing to you?
A portfolio career is designed by you, for you. Most people have varied interests and talents, they are not one dimensional. For example, who do you know who has an analytical side but also a creative side? Few roles can give you everything that you seek and use all your skills, knowledge and experience. Employers tend to put people in convenient 'boxes' and people do not always fit into one 'box'. Often our clients have felt like a 'square peg in a round hole' – it's uncomfortable.
A portfolio career enables you to design a mix of different roles or projects, a bit like pick 'n mix sweets, giving you a delicious variety of flavours, colours, shapes, sizes and textures, so a portfolio career does this for your career.  Would you rather have sweets all the same, or an appetizing variety? Exactly!
Over time, a portfolio career enables you to change the mix whenever you want, so you can reduce the amount of roles or projects that you find less satisfying or for which the demand is reducing, and increase roles or projects that you find fulfilling and which are growing in demand. So, in summary, you can create and then edit your own portfolio career whenever you want so it fits both you and the market.
Find out who this type of career is suited to or if you think it's for you – just get in touch
Save
Save
Save