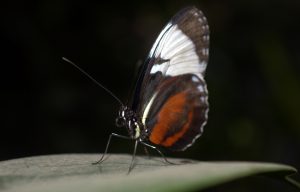 People are really good at keeping their talent in, aren't they?
Most people cannot see what makes them great, and lack confidence to blow their own trumpet or make a career change, don't they?
This makes me sad. It doesn't have to be like this! Are you one of them, or does this remind you of a friend, relative or colleague?
My job as a Talent Liberator is to help my clients to see what makes them unique and to harness their skills, approach and experience in ways that are motivating for them and which honour their values. Fear is normal and most people don't like change.
You are unique. Your skills, qualities, approach, personality, life and work experiences are absolutely unique. You are a one off.
Many people fall into their careers by chance or accident or choose a career that their parents or teachers thought was a good idea. It is common for people to have more than one skill or passion; people are multi-dimensional after all.
A portfolio career enables people to be ALL of who they are, not just one part. It is a creative career choice, full of possibilities.
In a world which needs growth and different kinds of thinking to solve its challenges, we need as much talent to be liberated as possible, rather than people holding themselves in.  I am passionate about helping people to liberate their talent.
Energise is The Talent Liberation Company. I help my clients to achieve their potential and create a portfolio career on their own terms.
Talent Liberator is my personal brand. I can help you to create your personal brand too, as part of working together. Our ideas and insights mind and large high quality network are invaluable resources to our clients.
Today, have the courage to be who you really are. Butterflies are amazing. Get in touch and let us help you escape from your chrysalis. It's time.
If you want to know more about how we can help you, contact us.  If you'd like to find out how we've helped other clients, have a look at our testimonials.  You can also download our free report Pain free career change:
Save
Save
Save