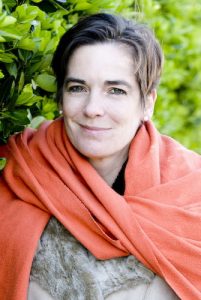 The signs of my future portfolio career were there from a young age. As a child, I used to leave a glass of orange squash in different rooms around the house, up to 4 at one time! It may have created more washing up, but I was never thirsty!
I choose to have a portfolio career because I love variety, learning and creating new opportunities. As a career choice, it matches my values and I find it stimulating and definitely never dull. I simply would not be happy doing just one thing or working in one office.
I have been self-employed for nearly twenty years and I have always been independent and taken the long term view to my business, investing time and money building my network, developing new skills, thought leadership and career capital and developing new products. I help my clients to do the same. If you are into Psychometric testing, I am Myers Briggs 'INTJ', Belbin 'Plant, Shaper and Resource Investigator' and Talent Dynamics 'Creator'.
Charles Handy, author of The Age of Unreason and Empty Raincoat inspired my career direction, back in 1996.
https://en.wikipedia.org/wiki/Charles_Handy
The whole of my career has led to specialising in inspiring portfolio careers. My career heritage in marketing, brand strategy and communication agencies, design, advertising and innovation has equipped me with useful skills and knowledge to help my clients stand out in the market place and differentiate themselves. I help my clients achieve insights and clarity internally, as self-awareness and externally, looking at markets, competitors and trends. Because I also do talent management (I am a published author), I help my clients see their talent from both angles, themselves and what the market needs and wants.
My current portfolio career is a combination of individual coaching, small group workshops, content creation and curation, events, consultancy and books, chapters and articles. I am also co-founder of my own network for senior employed women in Oxfordshire, PWHub.
Click on the LinkedIn icon for more information about my background and the mix of my portfolio career and explore our pages about our style, values, clients and talent liberation to see how we work.
Save
Save