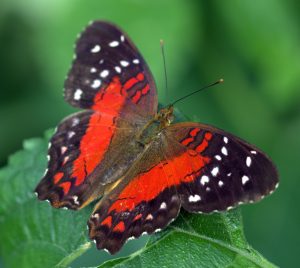 We learn so much from our clients and they inspire us.
Where possible, we involve our clients in our work projects so they gain new skills, experience and grow in confidence. This helps them get their wings to fly in new and different directions.
You can read plenty of our client experiences in the articles below, or read some of our testimonials here.
Jenny
Part 1
http://www.inspiringportfoliocareers.com/a-portfolio-career-for-me/
Part 2
http://www.inspiringportfoliocareers.com/portfolio-career-part-2-jenny-brewer/
Ruth
 Part 1
http://www.inspiringportfoliocareers.com/ruth-farengas-portfolio-career-part-1/
You can read about other Portfolio careerists on our Blog and in the examples below – you can also see our testimonials
Meaning and purpose (Duncan)
http://archive.constantcontact.com/fs042/1102862873131/archive/1106786590378.html
From employee to self-employed consultant (Chris)
http://archive.constantcontact.com/fs042/1102862873131/archive/1108094305074.html
An enjoyable second career to relish to retirement (Hannen)
http://archive.constantcontact.com/fs042/1102862873131/archive/1107733368948.html
A mid life career reinvention (Anne)
http://archive.constantcontact.com/fs042/1102862873131/archive/1108092201346.html
Child friendly self-employment and getting started (Sarah)
http://archive.constantcontact.com/fs042/1102862873131/archive/1106786138068.html
Defining USP (Alison)
http://archive.constantcontact.com/fs042/1102862873131/archive/1106787432800.html
Employment to contracting (Tony)
http://archive.constantcontact.com/fs042/1102862873131/archive/1106770362848.html
Evolving business focus (Lorna)
http://archive.constantcontact.com/fs042/1102862873131/archive/1106770475879.html
Family friendly business (Francesca)
http://archive.constantcontact.com/fs042/1102862873131/archive/1106769308248.html
Hobby into a business and child friendly (Martin)
http://archive.constantcontact.com/fs042/1102862873131/archive/1106786138295.html
Leaving corporate life – portfolio career (Pippa)
http://archive.constantcontact.com/fs042/1102862873131/archive/1106787631164.html
Life work balance – (Jon)
http://archive.constantcontact.com/fs042/1102862873131/archive/1106769307989.html
Persistence to realise a career vision (Anna)
http://archive.constantcontact.com/fs042/1102862873131/archive/1106812347557.html
Public sector to private sector (Louise)
http://archive.constantcontact.com/fs042/1102862873131/archive/1106770362741.html
Reposition in current employer (Rebecca)
http://archive.constantcontact.com/fs042/1102862873131/archive/1106786590619.html
Starting a charity (Mary)
http://archive.constantcontact.com/fs042/1102862873131/archive/1106770362344.html
Strength into a business (Cory)
http://archive.constantcontact.com/fs042/1102862873131/archive/1106768988528.html
Turning a passion into a business (Debbi)
http://archive.constantcontact.com/fs042/1102862873131/archive/1106787631322.html
50 something becoming self employed (Paul)
http://archive.constantcontact.com/fs042/1102862873131/archive/1106768912605.html
Interview confidence and overcoming employer objections (Robert G)
http://archive.constantcontact.com/fs193/1102862873131/archive/1112056859585.html
A dream job is possible (Emily)
http://archive.constantcontact.com/fs193/1102862873131/archive/1112027555365.html
A motivating second career to retirement (Jenny)
http://archive.constantcontact.com/fs193/1102862873131/archive/1112027555089.html
100 day support in a new role (Hemal)
http://archive.constantcontact.com/fs193/1102862873131/archive/1112072645153.html
From public sector to private sector (Kerry)
http://archive.constantcontact.com/fs193/1102862873131/archive/1112114912854.html
From civil servant to self-employment (Stephen)
http://archive.constantcontact.com/fs193/1102862873131/archive/1112027911248.html
Save
Save
Save
Save